State of the Art Residential Quality Affordable Eco Friendy Energy Efficient Garden Buildings
All ZenPods are bespoke, state of the art, residential quality buildings and normally we beat other constructors prices with a vastly higher performing building that is eco friendly and super energy efficient.
Take a look at the examples below to see some of our beautiful designs and builds.
Garden Office Summer House Oxfordshire
Beautifully set in the garden this super comfortable garden room benefits from wall to wall glass looking back to the house.
Garden Office Gym Hertfordshire
A wide, residential quality garden office and gym with mono pitched roof allowing great view over the garden with wall to wall glass
Garden Treatment Room Gym Cambridgeshire
Built from state of the art SIPs this build is half professional and half private being a treatment/massage room for her and a gym for him
Get Your Own State of the Art Zenpod
Considering having your own garden room then simply click the button to arrange your own bespoke design and quote to consider with no obligation whatsoever.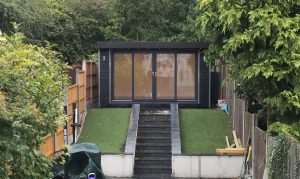 Garden Office Hertfordshire
A residential quality garden office on a raised platform with views back to the house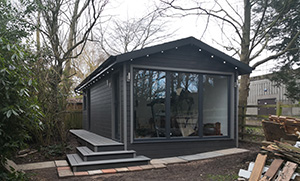 Garden Gym / Playroom Derbyshire
A residential quality garden gym / playroom with pitched roof and contrasting composite trims and decking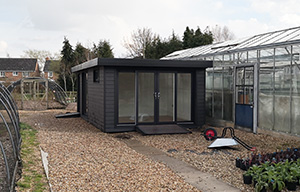 Nursery Shop & Staffroom Godmanchester
Community nursery for special needs individuals in maintenance free composite with handicap access etc
Near Passive State of the Art Eco Friendly Zenpod
Each Zenpod is built using state of the art, highly energy efficient and eco friendly  materials and cost very little to run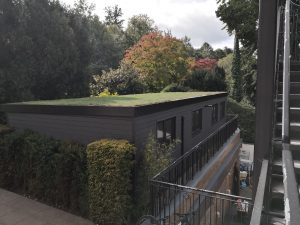 Five Star Guest Reception Suite Royal Berkshire
Beautifully finished state of the art guest reception and admin suite with sedum roof in the heart of Royal Berkshire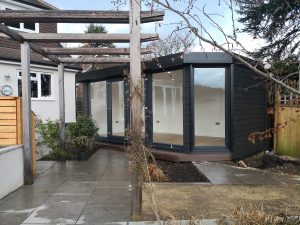 Angled Garden Office Hertfordshire
Designed to fit the existing garden laid out in 45 degree angles and maximizing the views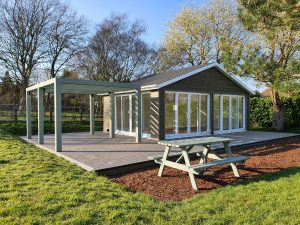 Garden Summer House Northamptonshire
Fabulous pitched roof summer house built in state of the art SIPs with huge composite deck
Your Own State of the Art Zenpod - No Planning Required
Most of our beautiful bespoke designs require no planning consent whatsoever. Enquire now!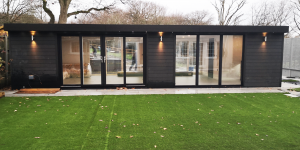 Man Cave Pool Room Essex
State of the art SIPs construction with underfloor heating making for a comfortable media space with bar and shower room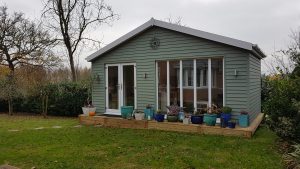 Music & Media Room Cambridgeshire
State of the art SIPs construction with traditional feather edge timber painted in 15 year guaranteed Scandinavian paint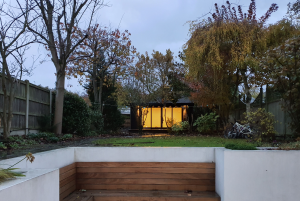 Garden office Man Cave Essex
Perfect size office and man cave at the end of the garden of this delightful Essex residence close to London
Your Own ZenPod Adding Huge Value to Your Home
Designed & Built to Last an Actual Lifetime of 65 to 100+ Years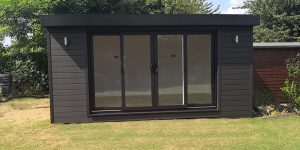 Woodworker Workshop Cambridge
State of the art & super strong SIPs construction easily supports heavy woodworking machines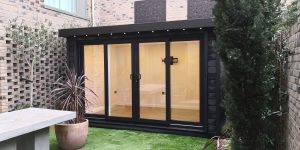 Garden Art Studio Cambridge
Bijou garden room art studio with underfloor heating and daylight LED lighting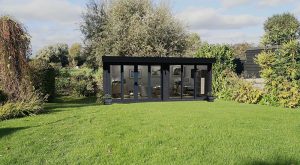 Garden Office & Gym Cambridgeshire
Beautiful setting near the river for this lovely state of the art Zenpod garden office and gym
Super Eco Friendly & Super Energy Efficient Zenpod
Hugely energy efficient ZenPods are eco friendly and use quality recycled materials that perform!
Minimal Carbon Imprint
State of the art ZenPods are "Near Passive" buildings with a tiny carbon footprint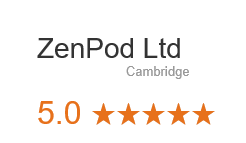 Five Star Reviews
Designed and built to last a lifetime people love their Zenpod
Super Efficient ZenPods Save Money
Beautiful and eco friendly ZenPods are super efficient and cost up to 5 times less to run than a similar sized timber frame building!
The So Simple Zenpod Process
The process is easy: simply tell us what you want to have in your Zenpod, what approximate size you prefer, what use it will have and we'll pop over, take some photos and design you the garden building to suit your needs and budget.
WE'LL BEAT ANY OTHER EQUIVALENT QUOTE
Most of our beautiful bespoke designs require no planning consent whatsoever. Enquire now!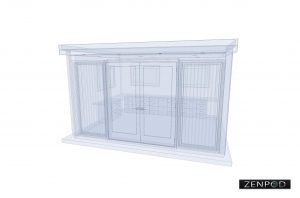 Free & Friendly Bespoke Design & Quotation For Your State of the Art  Super Energy Efficient Mega Insulated ZenPod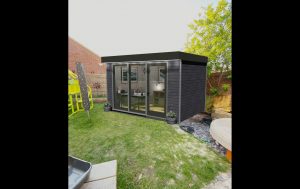 We Create a Computer Generated 3D Design Superimposed Into Photos in Your Garden so You Can See How it Will Look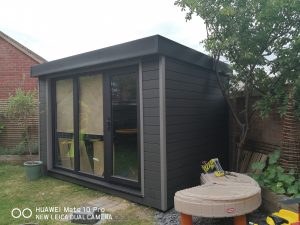 We'll Then Build Your Own State of the Art Near Passive Zenpod Just Like The 3D Design!
Normally your Zenpod will take a couple of weeks only to build, connected to your mains power and internet router, it shouldn't need planning consent and is designed and built to last an actual lifetime of 65 to 100 years +
Simply tell us what approximate size Zenpod you are interested, what use it will fulfil (office, man cave, studio, treatment room, etc), where you want it (postcode) and we'll design the perfect garden building for you.